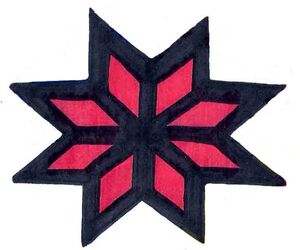 The
Zarioth Empire
is the ruling force of
Zorvath
currently led by
Emperor Cam Bonja
.
The Zarioth Empire, called the Zarioth Alliance in the Old Days, was founded after the Zorvath Rebellion during a period of political and social unrest. After its founding it was accepted as the ruling force of Zorvath and made sure the realm is undergoing a period of peace and prosperity.
The Zarioth Empire has several military branches to safeguard Zorvath:
Important officers and individuals
Edit
The Zarioth Empire have allied themselves with two smaller forces present in Zorvath. They also tamed a dragon kind which they call Draegens.
Current Events
Edit
In Fiction
Edit
Ad blocker interference detected!
Wikia is a free-to-use site that makes money from advertising. We have a modified experience for viewers using ad blockers

Wikia is not accessible if you've made further modifications. Remove the custom ad blocker rule(s) and the page will load as expected.